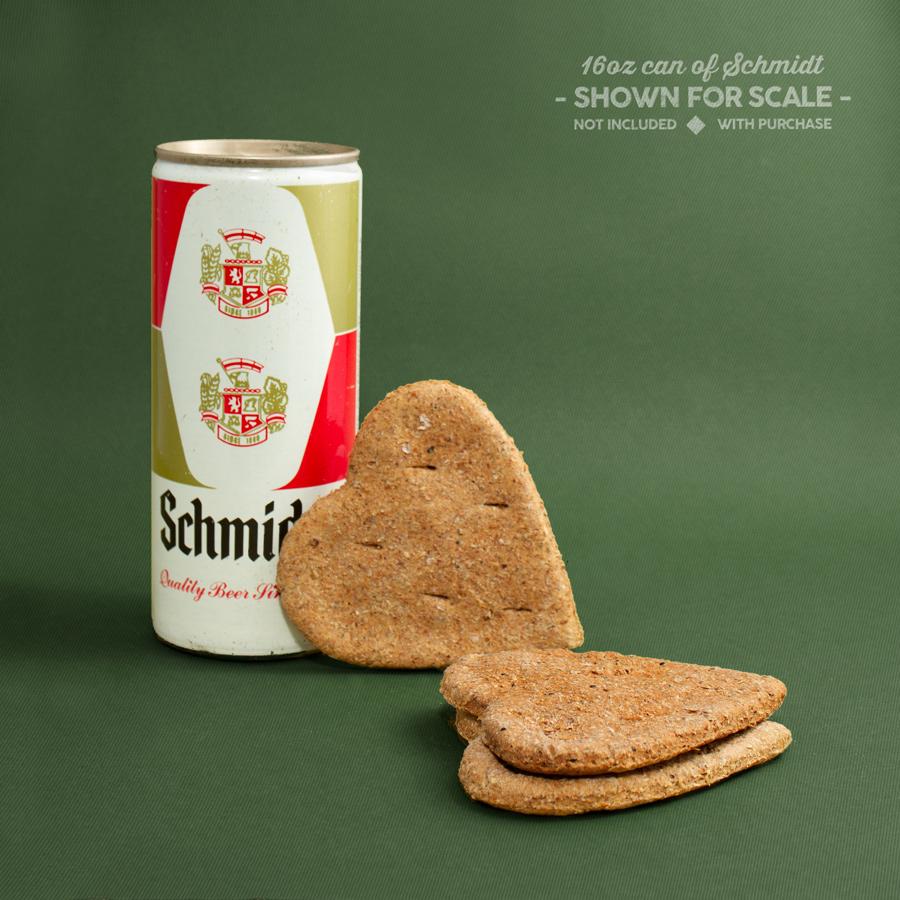 Holiday Super Mixed Dozen Assortment Boxes
Our mixed dozens are extremely popular during the holidays because there is nothing more boring than eating the same old treats every day. These classic gift-wrapped boxes give the dogs on your holiday list an opportunity to taste every single variety, yes all 8 flavors, of our crunchy treats.
Each hand stamped gift box has been wrapped with a wonderful vintage style ribbon that is produced by a local family owned ribbon factory. They have been in continuous operation since 1897.
Beer Barley Flavors---Maple Glazed Bacon, Chicken Parm, Cheddar Cheese, Ground Beef and Veggie.
Doggy Donut Flavors---Pumpkin Ginger, Peanut Butter, Blueberry / Oat and Chicken Pot Pie.
Ingredients and Storage instructions can be found HERE
Age range:  Puppy through Adult.
Choose Number of Boxes Below
Please select all options.