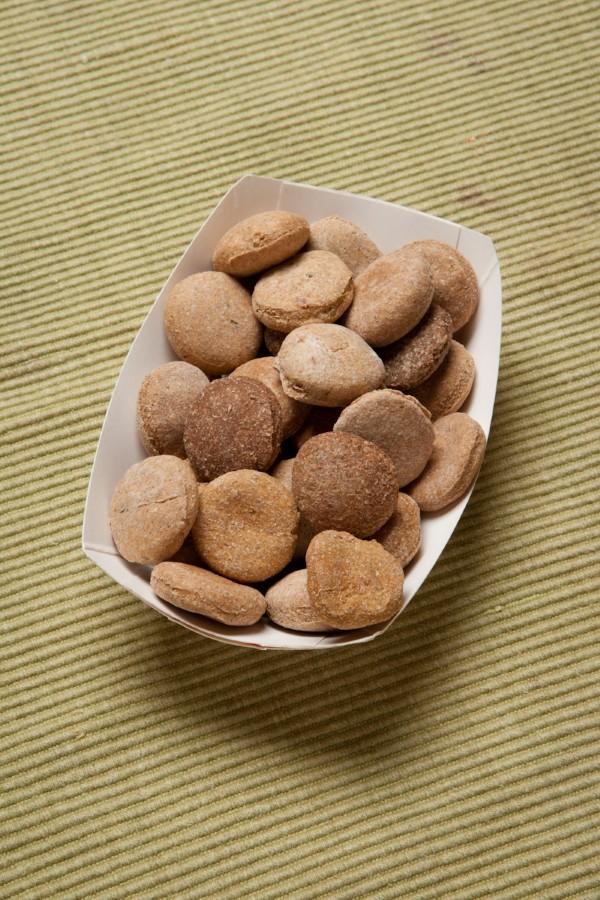 Doggy Donut Holes
Donut holes are a great way for smaller dogs to enjoy all of our doggy donut flavors. This treat also works well for puppies and makes a great training treat for larger dogs. We sell these by the boat (pictured) .
Treats measure approx 1/2" across.
Pumpkin Ginger, Peanut Butter, Blueberry Oat, Chicken Pot Pie and Carob.
These treats work well for dogs that like a super crunchy treat
Ingredients and storage can be found HERE
Please select all options.