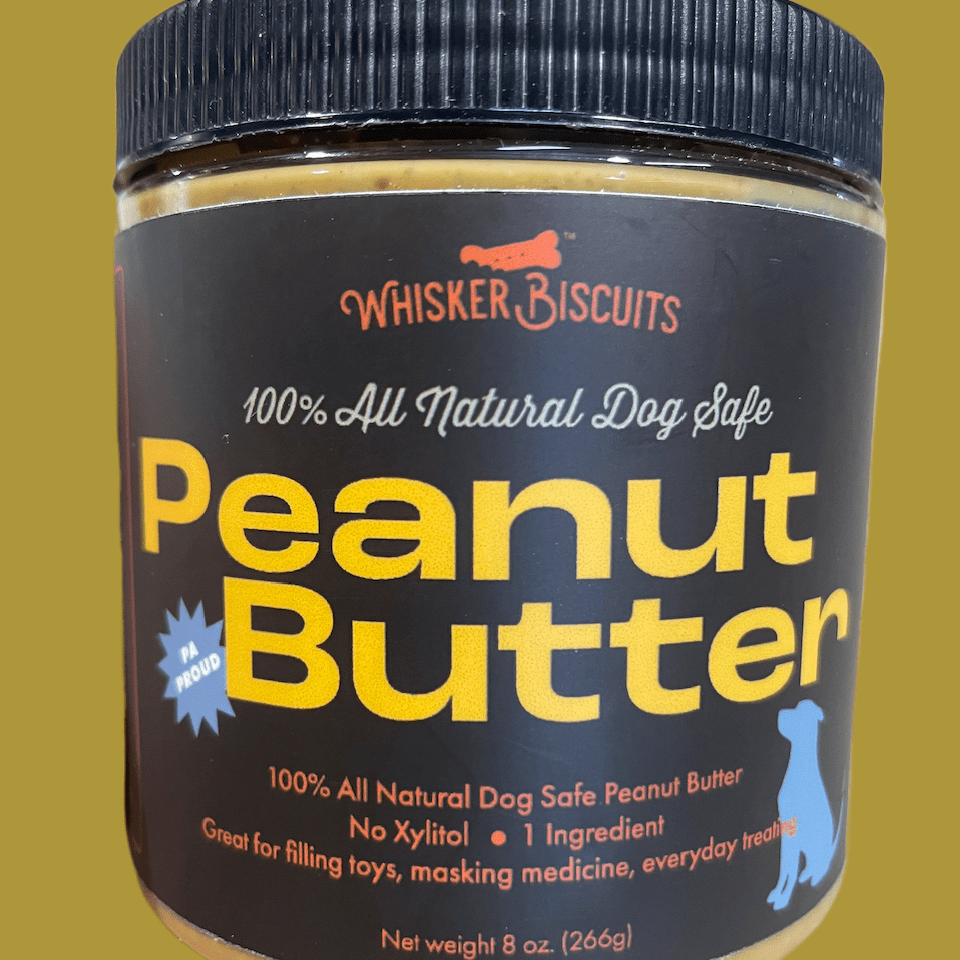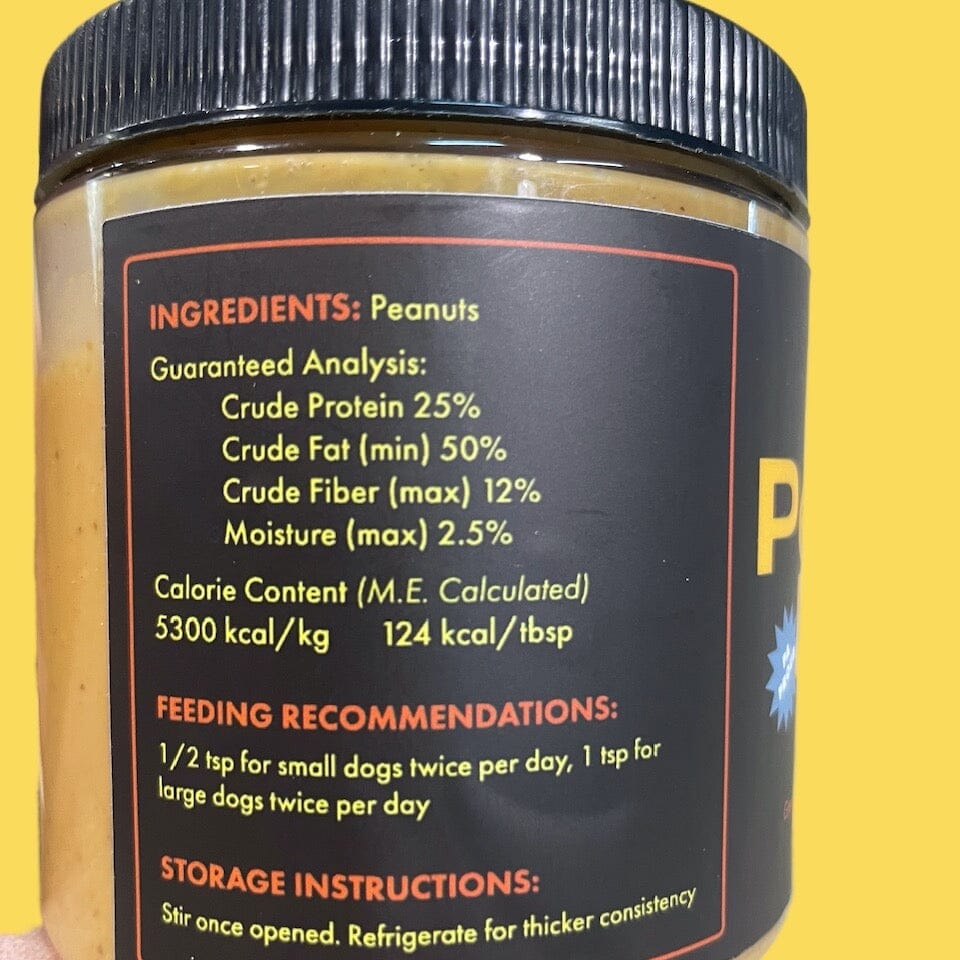 Peanut Butter 100% Dog Safe All Natural
From the most trusted name in dog treats comes our Whisker Biscuits 100% Dog Safe, All Natural, Peanut Butter. The peanuts are roasted and ground, no salt, no sugar, no hydrogenation, and certainly no xylitol or any other artificial sweeteners. This is so good we have trouble filling the jars without stealing a little for ourselves.
Awesome for - Filling kong toys and freezing them, masking pills, can be used on licking mats, and as a  good old by the spoon treat.
Works well for any size dog.
Ingredients:  Peanuts
Please select all options.