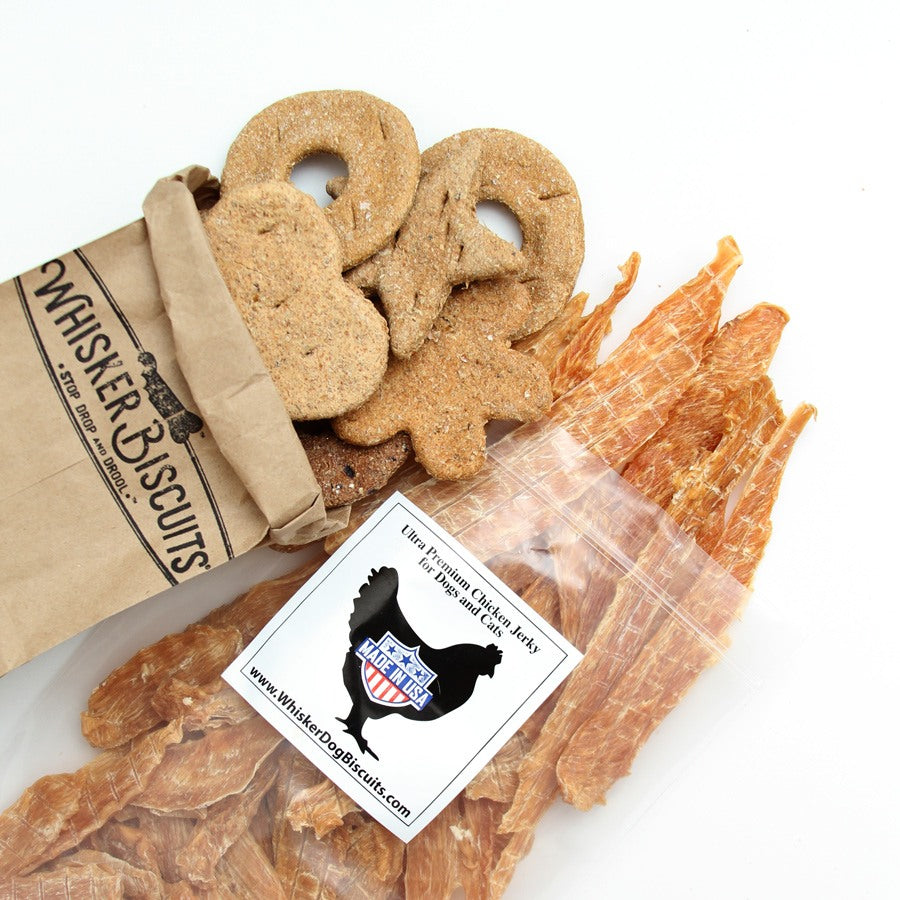 1 LB Chicken Jerky and 18 Assorted Biscuits (Ships for Free!)
This package includes, 1 lb. of our USDA Chicken Jerky and 18 of our very tasty Whisker Biscuits.
Flavors include, Peanut Butter, Cheese, Chicken Pot Pie, Pumpkin/Ginger, Maple Glazed Bacon, Beef and Veggie, Savory Cheese, and Crunchy Peanut Butter.
Complete Ingredients list can be found HERE
Please select all options.